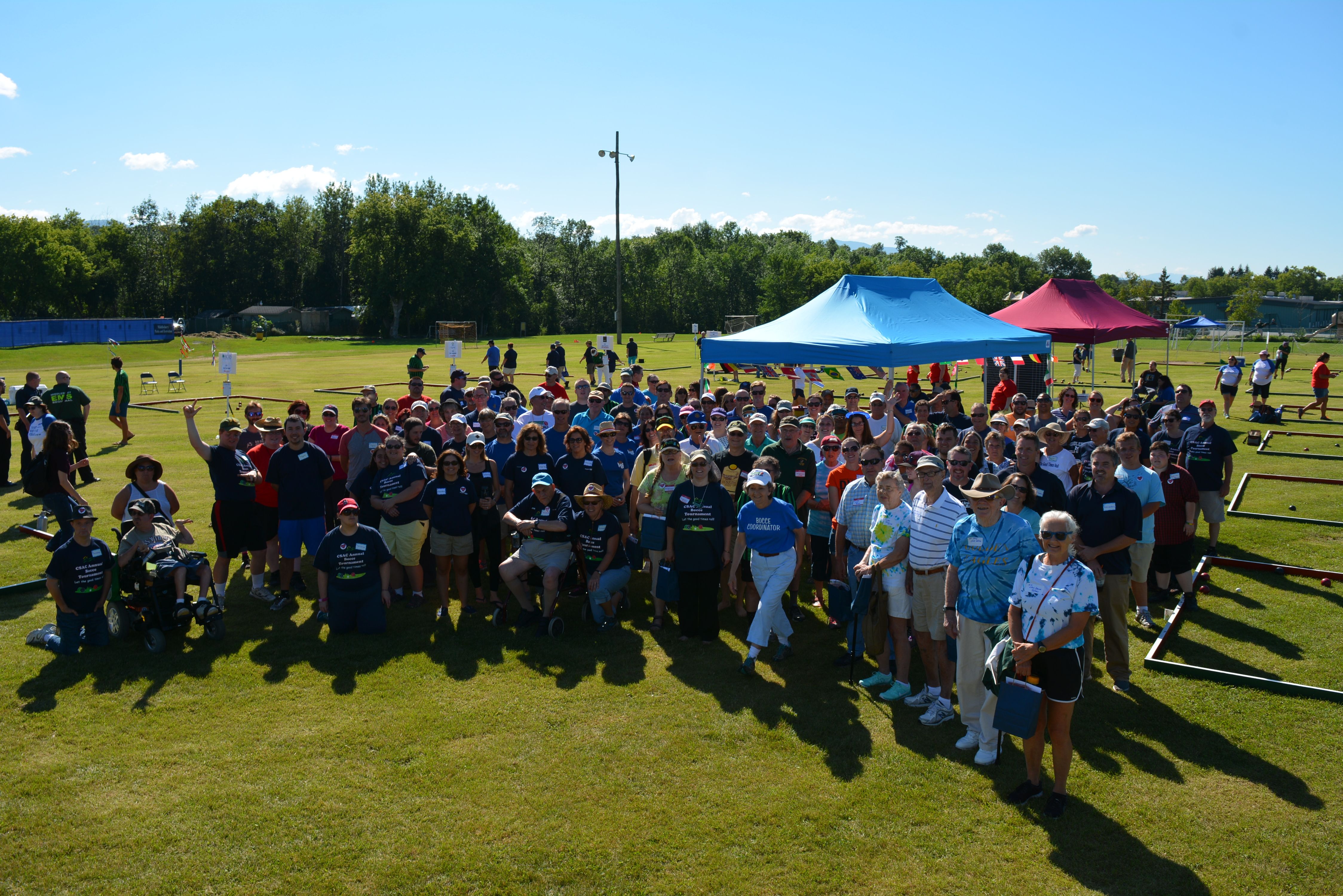 Let the Good Times Roll!
CSAC's 6th Annual Bocce Tournament
The Counseling Service of Addison County's 6th Annual Bocce Tournament was held on August 19th at the Middlebury Recreation Field.
Thanks to your support we raised over $15,000 this year!
The event benefited CSAC's Emergency and Crisis Services, available 24 hours, 7 days a week for Addison County residents experiencing a mental health crisis.
We are honored to have Hickok and Boardman HRI as our Lead Sponsor again this year, and Cigna and HCRS as sponsors at the Bocce Star level. We are grateful for the deep support of these sponsors and the numerous other businesses and individuals who supported the Tournament in a variety of ways. It is the generosity and spirit of the community that makes CSAC's Bocce Tournament what it is- people of all abilities coming together to have fun for a vital cause.
Thank you!
Lead Sponsor: Hickok and Boardman, HRI
Bocce Stars: Cigna, and Health Care and Rehabilitation Services
Full Court Sponsors: Middlebury Rotary; People's United Bank; Dinse, Knapp & McAndrew; Kittell, Branagan & Sargent
Half-Court Sponsors: Breadloaf Corporation: Casella Waste Systems; Fairpoint Communication; Hickok and Boardman Insurance; Holden Financial Services; Mike Furey and Associates; Paydata; Residence at Otter Creek; Ric Wheeler Excavating; Vergennes Congregational Church; Vergennes Lions; W.B. Mason
Team Sponsors: Addison County Home Health and Hospice; Davis and Associates; G. Stone Motors; George Bellerose and Paula Casey Bellerose; Judy Jaubert and Richard Swanson; Mass Mutual; Middlebury Athletics; National Bank of Middlebury; Residence at Otter Creek; Roger's Relaxing Massage Therapy; Louise Sandberg; United Counseling Service; Vermont Integrated Architecture; Barbara and Mark Wilch
Prizes: 51 Main; Middlebury Agway; Bristol Bakery; Clementine; Cole's Flowers; Cubbers Restaurant; Danforth Pewter; Goodro Lumber; Kimball Office Supply; The Lobby; Main Street Stationary; Martin's Hardware; Middlebury Floral and Gifts; Middlebury Inn; Neshobe Golf Course; Nino's Pizza; Otter Creek Kitchenware and Electronics; Park Squeeze; Prescott Galleries and Verde Mountain ; r.k. Miles; Residence at Otter Creek; Rosie's Restaurant; Sabai Sabai; Ted and Carla Tighe; Tourterelle; Vermont Book Shop; Woodware; Yarn and Yoga
Donors: David Andrews; Laura Asermily; Heidi Branca; Taborri Bruhl; Coburn Family; Lisa Dickinson; Frank Fahey; Scott Fahey; Wendy Grace; Hannaford; Lewis Holmes; Janet Leggett; Susan Leggett; Casey and Mark McDonough; Cheryl Mitchell; Karen Nawn- Fahey; Bill Nawn; Dottie Neuberger; Ken and Carolyn Perrine; Vern and Yvonne Riley: Rowell Family Living Trust; Jane Roy; Sarah (at Waterfalls Day Spa); Louise Sandberg; Joyce Sargent; Shaw's
Volunteers & Helpers: Nicole Anderson; Carolyn Bausch; George Bellerose; Bill Claessens; Emily Cook; Serge Cotnoir; Sonya Cousino; Chris Curtis; Matt Cutts; Laura Dam; Beth Davis; Michelle Davis; Karen Deering; Cassie Devino; Alexa Euler; Gerry Farrington; Harley Fjeld; Jess Friedl; Keith Grier; David Hallam; Melinda Hammann; Sarah Heffernan; Jennifer Hobbs; Sue Hoxie; Miranda Laduc; Lianne Lussier; Aarin Malzac; Stephen Manning; Sara Mason; Christine Mayer; Megan Mayo; Cady Scout McKibben; Erin Morrison; Sam Parizo; Don Pepe; Ingrid Pixley; Mike Pixley; Steve Reigle; Kirsten Root; Shelley Rot; Bridget Schmidt; Roger Schmidt; Amy Smith; Lilly Snow; Stephanie Terry; Dave Thompson; Bob Thorn; Courtney Thorn; Mackenzie Thurston; Kelsey Watters; Barbara Wilch; Cari Wilch; Kate Wilch; Mark Wilch; Nick Wilkerson; Jennie Wright; Danielle Zak.
Special Thanks to the Middlebury Rotary for the use of their tent; to the Middlebury Recreation Department; to Co-Chairs Mark and Barbara Wilch; and to all the volunteers and helpers who helped make the day a success!