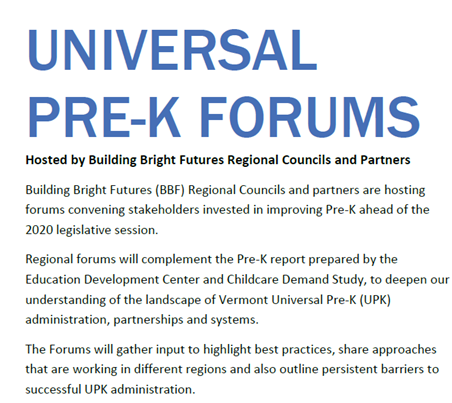 Hosted by Building Bright Futures Regional Councils and Partners
Building Bright Futures (BBF) Regional Councils and partners are hosting forums convening stakeholders invested in improving Pre-K ahead of the 2020 legislative session.
Regional forums will complement the Pre-K report prepared by the Education Development Center and Childcare Demand Study, to deepen our understanding of the landscape of Vermont Universal Pre-K (UPK) administration, partnerships and systems.
The Forums will gather input to highlight best practices, share approaches that are working in different regions and also outline persistent barriers to successful UPK administration.