Counseling Service of Addison County Revives Beloved Bocce Tournament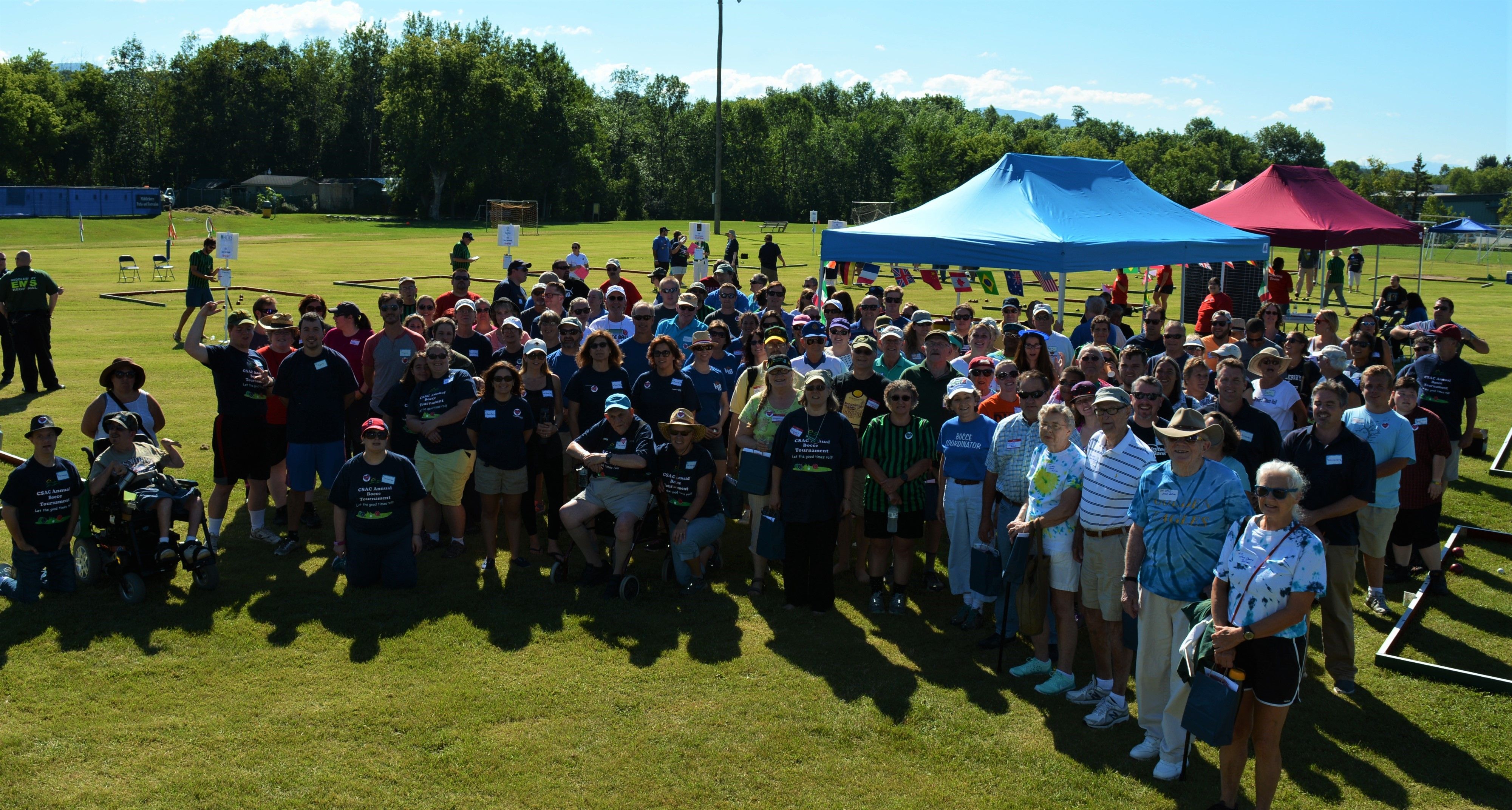 On hiatus since 2016 the tournament brings together local businesses, community members and CSAC clients and families

Middlebury, Vt. – The Counseling Service of Addison County (CSAC) is once again hosting its much-beloved bocce tournament. Scheduled for August 21, 2020, the tournament will be held at the Middlebury Recreation Park off of Mary Hogan Drive from 9 a.m. to 1:30 p.m. Teams made up of members from area businesses, service groups, community members, CSAC clients and their families will vie for bragging rights while helping raise funds for CSAC.

"We're so pleased to revitalize the Bocce Tournament after a few years' hiatus. We kept hearing from the community that they wanted us to bring it back and CSAC's board of directors and staff are enthusiastic in doing just that," said Rachel Lee Cummings, Executive Director. "The tournament is a fun event that brings together people from all walks of life and gives everyone an opportunity to play alongside one another."

Forty four-member teams will be divided into two leagues—American and National—and will play double elimination brackets. For the sake of simplicity and speed of play, the courts, rules and scoring method will use those adopted by Special Olympics. The cost per team is $125 or $40 for an individual player. This is a rain or shine event. Online registration is available at: www.runreg.com/csacbocce2020.

Proceeds from the tournament will be used to support CSAC in its mission to promote stable and safe communities by helping people to live emotionally healthy and satisfying lives.

The 2020 CSAC Bocce Tournament is sponsored by Champlain Valley Equipment, Kittell Branagan & Sargent, Langrock Sperry & Wool, Union Mutual and Vermont Transco. Sponsorship opportunities are available.

About CSAC

The Counseling Service of Addison County (CSAC) is a local community mental health center located in Middlebury, Vermont. Since 1959, CSAC has been an integral part of the Addison County community offering a wide range of professional mental health and developmental services designed to meet the needs of those seeking help. It provides a multi-disciplinary approach that draws on the expertise of its staff, which includes persons trained in developmental services, substance abuse treatment, psychiatry, psychology, mental health counseling, social work, family therapy, and child therapy. CSAC's goal is to help people live  happier, more productive lives in their communities.

Photo caption: The 2016 CSAC Bocce Tournament included business people, community members, service groups, CSAC clients and their families.